I sketched the panel .. one is like the prototype but only 10HP, one in the often demanded top bottom configuration. Last one is 12 HP like the prototype
(Top/Bottom could also be reverse mounted)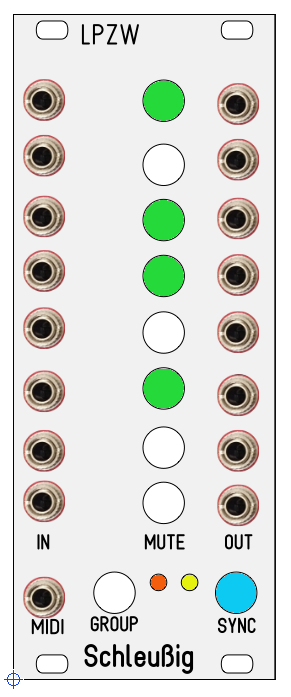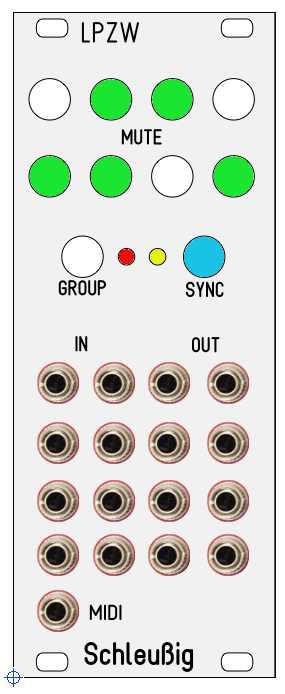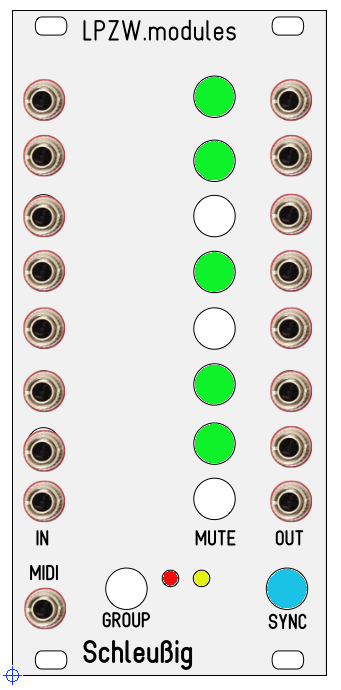 Obviously the graphics will be added later .. in style of our other modules, grey wth RGB print.
I am still convinced that this is a module where you actually want a comfy sized panel. I've used the prototype now for a while in my setup and 12HP feels good, but I know size is an important thing for most people.. sometimes more than price.
I would also like two of them in my 6U/84HP drum setup so size reduction might be a necessity even here.
One feature that I will add for sure is the ability to link them so you can actually hold "group" on one module and select on all linked modules.
Also there might be a 8 channel 2HP velocity CV expander for those who want to use the build in midi converter.