Hey people,
I have made a Bunch-a-Klix.
You may have seen the Bunch-a-Klox, a very simple 5 clocks module.
I have added some logic gates and an external clock input for that plus 4 outputs that give you four patterns that can get kinda funky. Don't confuse it with swing, anyway you wouldn't.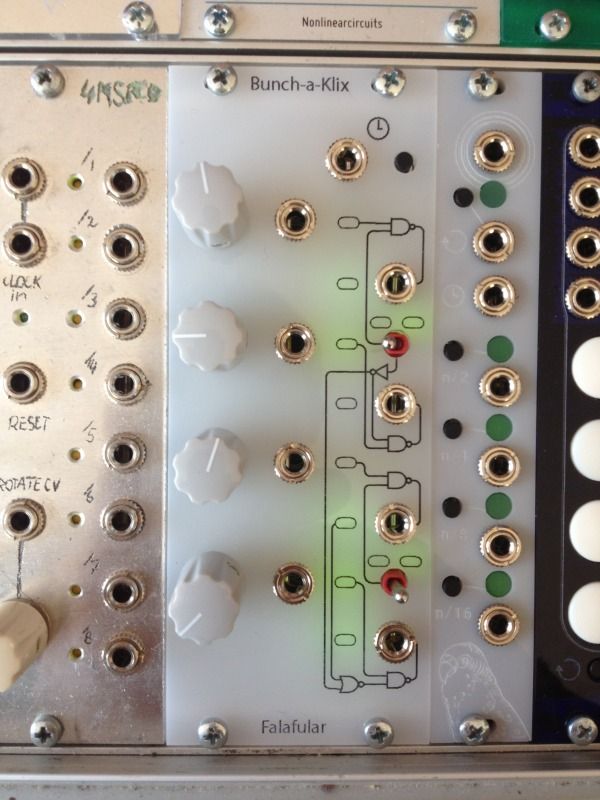 the hihats in this clip are driven by a Bunch-a-Klix. It also modulates the Patternizer that triggers the kick and snare.
[video]
[/video]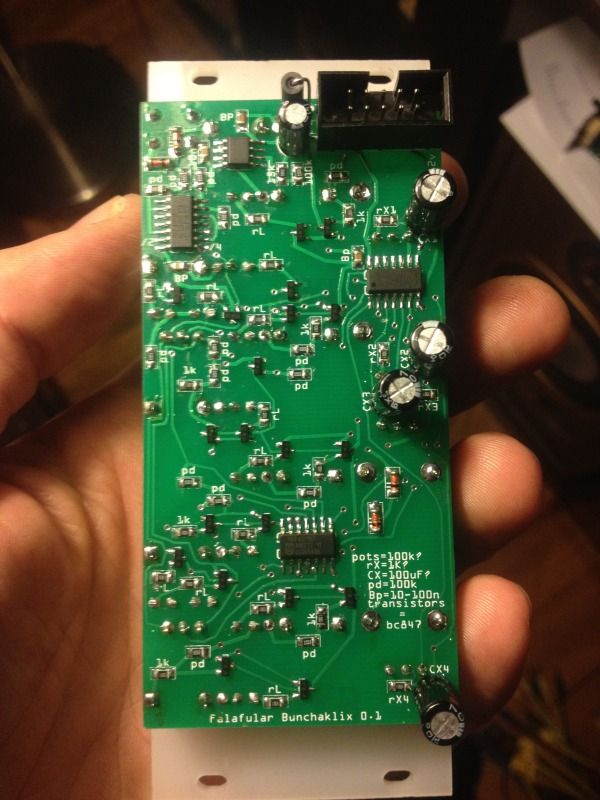 Anyway I built two this week and both worked on initial fire up, never had that happen on a first version!
I have a few boards left that I can sell, anyone want to give it a try?
I'm thinking EU12,10 for a board (includes VAT, hence the silly price)
===========================
courageous people are:
1x Oberkorn
1x Yan6
1x mckenic
1x sammy123
1x c1t1zen
And I'm out of boards for now...
Thanks guys!